Clever Motion Technology Limited is an innovative electronic designer and solution provider for life applications. Partnering with Hong Kong Applied Science and Technology Research Institute in research and development, Clever Motion Technology Limited appears for the first time at Consumer Electronics Show (CES) 2014. Demonstrating to technologists, media and buyers around the globe on the contemporary BoBo Nano Personal Computer ( BoBo Nano PC) is a newly designed Android PC targeting the Cloud Computing End User Device Market with a handful technological breakthrough.

The Managing Director, Mr. Alan Kan revealed, "In the 21th Century, Mobile phone, Internet and Cloud Computing has accelerated the transition of Post PC Era. To match the opportunity, BoBo Nano is developed by Clever Motion Technology Limited with Hong Kong Applied Science and Technology Research Institute as technology partner. It is an innovation from Hong Kong. BoBo Nano integrates PC, Set Top Box, WiFi Access Point in a single device. It is riding on the Open Source Android operating system, providing PC users the most versatile Apps choices. "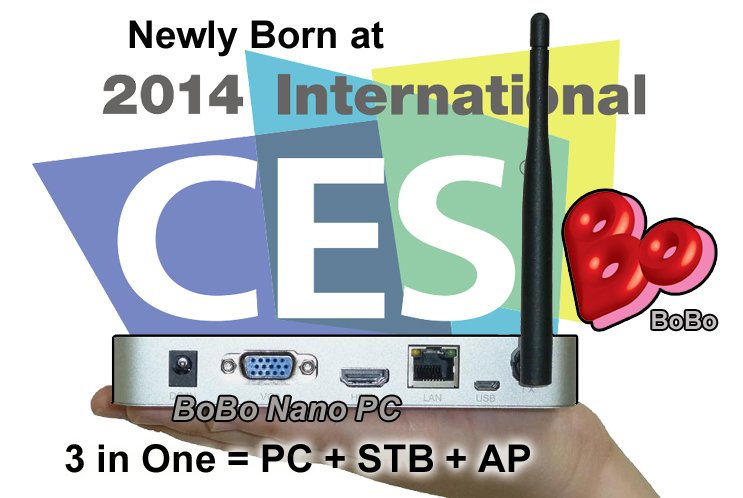 BoBo Nano is a powerful Cloud Computing Device. It is equipped with ARM based Quad Core 1.6 GHz CPU, 2GB DDR3 RAM, 8GB Flash Storage, 3 USB Ports, supporting both LAN and Wi-Fi network. With such hardware architecture plus software, BoBo Nano is capable to run desktop applications as well as Cloud Applications fluently.
The Device is embedded with revolutionary design. While most Android devices only allow single window operation, BoBo Nano supports multi-screens and multi-tasking user interface. It greatly increases the productivity and efficiency of the office users. BoBo Nano also supports simultaneous output to both VGA and HDMI display. With the "BoBo Share and Control Apps", users could push digital contents and document from their smart phones and tablets to LCD Monitor and large screen TV, making daily PC operation and collaboration easier.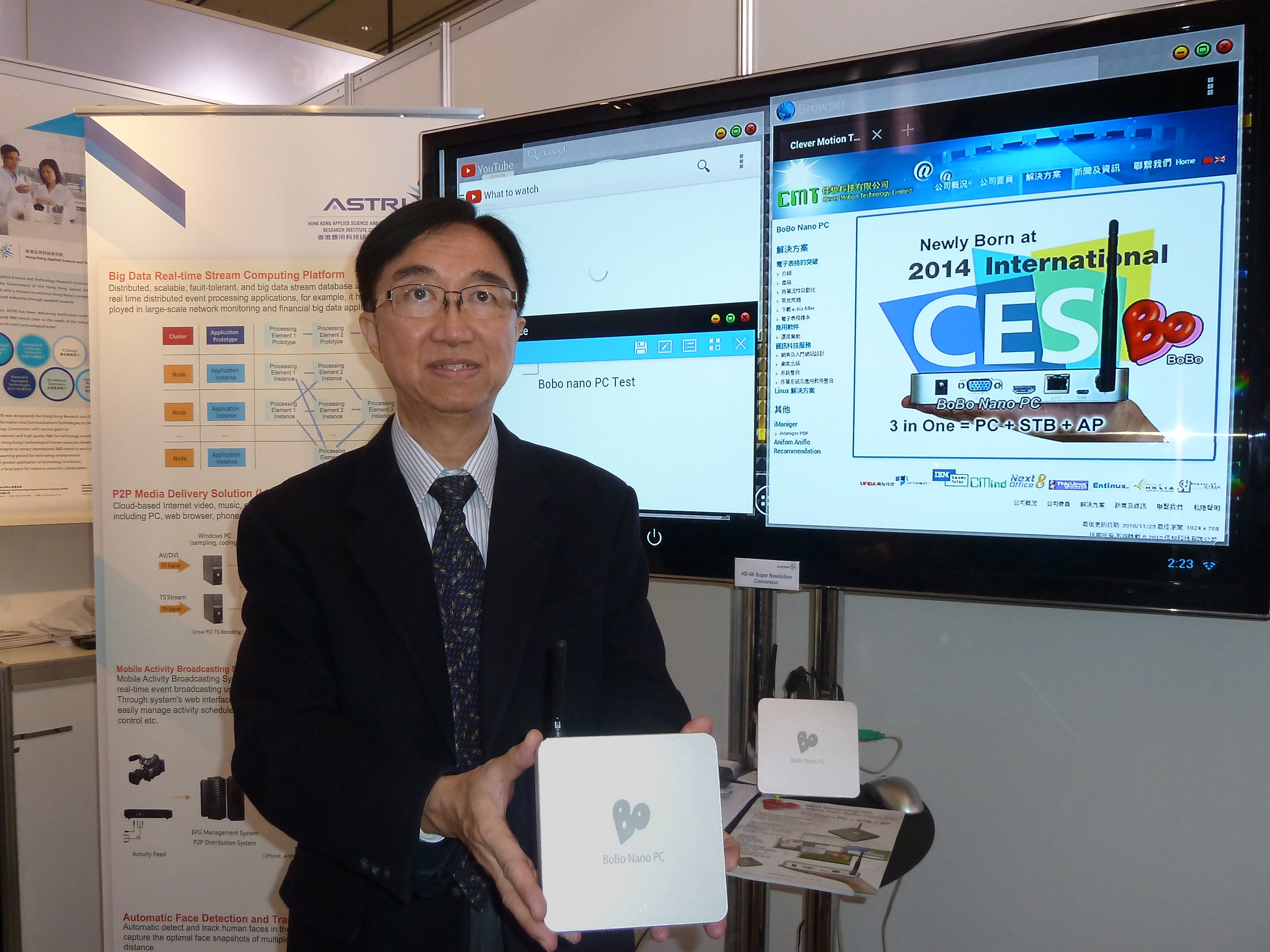 BoBo Nano is encapsulated in a cyber aluminum metal case measures 150mm x 150mm x 23mm of net weight 350 grams. The power consumption is as low as 5 Watts which saves 97.5% energy and 98.7% in volume than conventional desktop PC. It satisfies the power efficiency requirement of Green Computing. BoBo Nano is suitable to be used in family, school and business, such as retail, hotel, and logistics industry. The application includes e-Learning, PC for office, Kiosk, Digital Signage, Home Entertainment, Network TV, Console Games, Embedded Systems and other custom built solutions.
Mr. Kan welcomes software partners to bundle applications in BoBo Nano PC.