The new nano-buildings and sub-divided flats have limited space to accommodate washing machines and dryers.
Self service laundry parlour is solving the washing and drying needs for tiny apartments. That's why 24 hours self service laundry parlours becomes popular in recent years.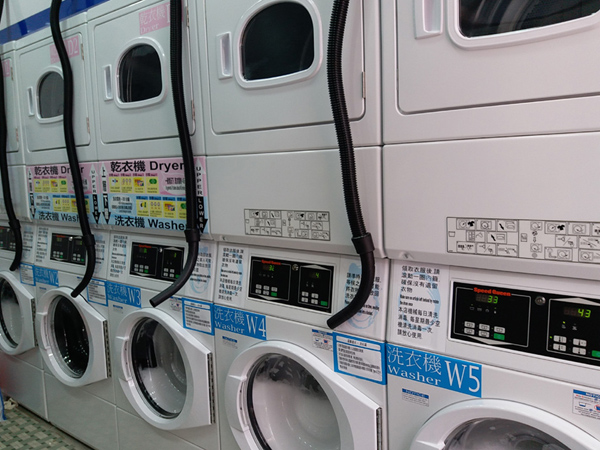 We introduced the fully automatic payment and control system by using Octopus. The system will automatically gather all transactions and send to Octopus for clearance daily. No more using infrared reader and intensive labour to collect the transactions. The crystal clear touch monitor and easy to be used graphic interface elevates the image of the parlour. The shopkeeper is only required to focus on the operations.
Features and functions:
Touch monitor to select product and service
Display promotional or advertising video
Support Octopus payment
Automatically upload transaction files to Octopus for clearing on daily basis. 
Support HKQR for mobile payment.
Optional for AliPay, WeChatPay, Visa Paywave and etc.
Support coupon redemption
Member discount
"Buy N get 1 free" can be added. 
Discount price during promotional period. 
Telemetry for the status of washers and dryers
Cloud management- shopkeeper can access the Cloud server any time for the transactions, download big data for analytics.  
Contact us for more details!